Team
Bade Kucukoglu Namasivayam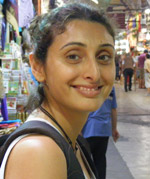 Bade Kucukoglu Namasivayam is the Executive Director, and a co-founder, of MindVISA. Bade loves traveling, and has extensively traveled in over 50 countries. She has also lived in Turkey, Pakistan, Tunisia, US, and India. Bade co-created – and implemented – a virtual-travel program for Indian teenage children.
Previously, she worked as the Executive Director of Small Enterprise Finance Centre at Institute of Financial Management and Research in India. Earlier, she was the Secretary General of Women Entrepreneurs Association in Turkey.
After graduating from Tarsus American College, Bade received a BA in Economics from Bogazici University, Turkey, and a MA in Sustainable International Development from Brandeis University, USA.
Satheesh Namasivayam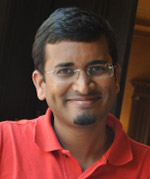 Satheesh Namasivayam is a co-founder of MindVISA. Satheesh has over 15 years of management consulting experience across US, Europe, Latin America and Asia. He advises senior management of Fortune 500 companies on leadership, business strategy, and cross-cultural strategies. His recent book "Leading without Licence" was placed in the business best-sellers by Business Standard, an Indian national daily.
Satheesh is a visiting faculty member at the Indian Institute of Technology Madras, one of India's premier engineering schools, where he teaches a course entitled "Discovering how to Lead". He has trained German youth – traveling to India on German-government-funded program called "Weltwarts" – on cross-cultural adaptation. Satheesh is passionate about travel, and has traveled in over 60 countries. He has been a guest speaker at prominent international institutions.
Satheesh was awarded a Masters degree from Harvard University with majors in Economics and Leadership. He also received an MBA and MS from Arizona State University. Earlier, he graduated with a BS in engineering from National Institute of Technology, Trichy, India.
Sivaram Bandhakavi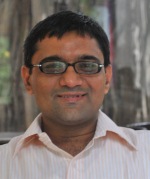 Sivaram Bandhakavi serves as a Consultant to MindVISA. Sivaram has fourteen years of consulting experience serving clients in business, government and international institutions; and across India, USA and Europe.
Working with or consulting for businesses in the technology sector, the World Bank and the Government of India, he has carried out assignments in leadership development, business-policy interface, strategy, organization development, and program conceptualization & design. During the course of his experience, Sivaram has worked very closely with CXO level and senior bureaucracy.
Sivaram holds a Master in Public Administration from Harvard University (Kennedy School of Government) with specialization in Economics and Leadership Studies, where he was trained at Harvard's Centre for Public Leadership. Before that he obtained a MBA from Indian Institute of Management Lucknow and Bachelor in Technology from Indian Institute of Technology Madras.
Surabhi Jain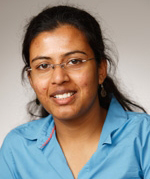 Surabhi Jain is the USA Coordinator of MindVISA. Surabhi is a workforce development professional with over seven years of experience in implementing education and training programs for adults. She has successfully managed over 30 programs across the United States. She has also conducted program evaluation for various US State Department projects in Kenya, and Turkey. In addition, she has taught evaluation classes to international participants from Belize and Nicaragua.
Surabhi has traveled extensively since she was 10 years old and has continued her passion for travel in her adult life. Surabhi has been living abroad since she was 18 years old. She has a Bachelors in Economics from Purdue University and a Masters in Sustainable International Development from Brandeis University, both in the United States.
Keren Kraus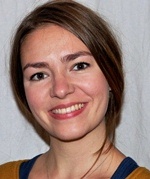 Keren Kraus is the Germany Coordinator of MindVISA. She looks back on an unusual childhood. For years she and her family were traveling in a mobile home throughout USA and Europe. That time had a big imprint on her and contributes to a great openness to all cultures and people. The interest motivated her to the learning of different languages such as English, Turkish and Spanish.
As assistant director and trained seminar leader she supported in the past, the business workshops and travel events led by Kraus & Kraus Consulting and their open program called MapMakersAcademy.
She holds a BA in European Ethnology and Islamic Science from the Albert-Ludwig-University of Freiburg, Germany. She pulls straight to Berlin, where she will study at the Humboldt University a master course.