France - Netherlands - Spain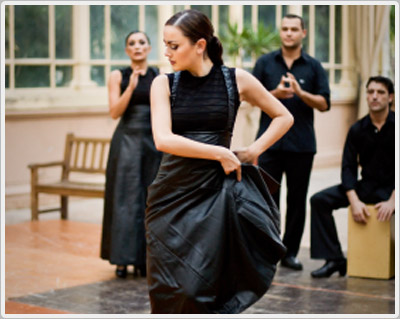 MindVISA uses a combination of carefully-chosen international travel and specialized pedagogy to help young minds know themselves more. (MindVISA is a travel-based education provider, and not a travel agency. Please read the About us and our Approach sections of this website).

Why France, Netherlands and Spain?
You may have heard about Napoleon; what about Van Gogh, Anne Frank and Antoni Gaudi? You may have heard about Eiffel tower; but how about Arc de Triumph, Dam Square and Park Gurel? Amidst trips to some known and unknown places in Paris, Barcelona and Amsterdam, we will learn about people who indelibly influenced history, and discover works of world-renowned artists who continue to inspire young minds around the world.
During this trip, we will see some of the magnificent churches of the west – such as Notre Dame, Sacree Couer, Sagrada Familia, and visit awe-inspiring museums of Europe, such as Louvre, Pompidue and Dali museums. This program offers an exciting combination of history, arts and architecture. Our three-country program will awaken the explorer and creator in you. We have mixed these explorations with MindVISA's experiential learning program; to enable young Indian minds learn about themselves and develop critical leadership abilities. (See program itinerary below)
Please use the registration form to enroll in the program, if you are in the age group of 14-18 years.
Day

City

Places to Visit

Group Work and Special Events

1

Flight to Amsterdam
Canal tour

Ice-breaker games
Self-discovery games
Story of traders and explorers

2

Walking tour
Anne Frank's house
Van Gogh museum

Movie show: Anna Frank's diary
Leadership games

3

Flower Market
Keukenhof flower garden/ Wind mills park

Jazz music night
Games to learn how to listen to nature

4

Notre Dame cathedral
Champs Elysees avenue
Arc de Triumph

Story of European enlightenment
Visioning excercises – imagining the future

5

Seine River tour
Louvre museum
La Defense

Art piece tracking game at Louvre museum
Games to observe oneself in a group setting

6

Pompidue centre
Sacree Couer

Do it yourself – modern vs. classic art
Creative problem-solving games

7

Walking tour
Barri Gotic quarter
Ramla street
Gaudi's Battlo house – pioneering architectural works

Imagining cities, homes and buildings we would like to build or live in

8

Sagrada Familia
Park Gurel

Flamenco dance show & workshop
Decision making games

9

Being crazy – good or bad?  Was Dali genius or mad? 
Get-crazy games

10

De-briefing about the journey