China Program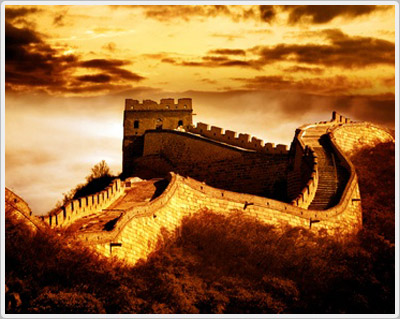 MindVISA uses a combination of carefully-chosen international travel and specialized pedagogy to help young minds know themselves more. (MindVISA is a travel-based education provider, and not a travel agency. Please read the About us and our Approach sections of this website).

Why China?
Can a land of billion people economically develop, really? China has confounded the world by proving that it is possible. We invite young Indian minds to experience China – so familiar because of its billion plus population like India – yet so unfamiliar because of China's unprecedented growth. Straddling between tradition and modernity, combined with its unaccustomed social and political milieu, China will make young Indian minds question themselves like never before.
Our China program takes you to Beijing, Shanghai and Guilin. Between visits to the Forbidden City, the Great Wall, and Shanghai bund; experiencing Chinese tea ceremonies, watching an opera, taking a gorgeous Li River boat trip, and exploring Buddhist temples, we mix history, arts, culture, and nature, with lessons on economic development. These visits are carefully interwoven with MindVISA's experiential learning program, to let young Indian minds learn about themselves and develop critical leadership abilities. (See program itinerary below)
Please use the registration form to enroll in the program, if you are in the age group of 14-18 years.
Day

City

Places to Visit

Group Work and Special Events

1

Flight to Kuala Lumpur
City tour

Ice-breaker games
Self-discovery games
Learning about the Silk Road

2

Flight to Beijing
Tiananmen Square

3

Forbidden city
Hutong tour
Drum & Bell towers

Story of the Chinese Empire
Games to observe oneself in a group setting

4

Summer palace
Taoist Dongyu temple

Folk music and dance
Learning about religions in China - Taoism, Confucianism, Buddhism

5

Visioning exercises – imagining the future

6

People's square
Shanghai museum
Shanghai bund

Stories about Chinese inventions
Creative problem-solving games

7

Jade Budhha temple
Yuyuan gardens & bazaar
Flight to Guilin

8

River walk
Solitary Beauty peak
Shan lake - Sun and Moon twin pagodas
Night market

Tai chi
Team building games

9

Li river tour
Yangzhou city tour

Games to learn how to listen to nature
Impressions Sanjie Liu show, the world's largest natural theatre - using Li river and the surrounding 12 hills as the stage  

10

Dragon Backbone rice terraces

Imagining what kind of cities to build as we grow
Leadership games

11

12

City tour
Flight to Chennai

De-briefing about the journey